Profiling Documentation¶
Overview and objectives¶
The main objective of the profiling carried out is to assess the simulator performance on a broad set of scenarios. This evaluation provides reference values for simulation running times and memory consumption figures. It also helps to identify potential performance improvements and to check for scalability problems when increasing the number of eNodeB and UEs attached to those.
In the following sections, a detailed description of the general profiling framework employed to perform the study is introduced. It also includes details on the main performed tests and its results evaluation.
Results¶
E-UTRAN¶
The following results and figures had been obtained with LENA changeset 2c5b0d697717.
EPC¶
The following results and figures had been obtained with LENA changeset e8b3ccdf6673. The rationale behind the two scenarios profiled on this section is the same than for the E-UTRA part.
Running time¶
Running time evolution is quadratic since we increase at the same time the number of eNodeB and the number of UEs.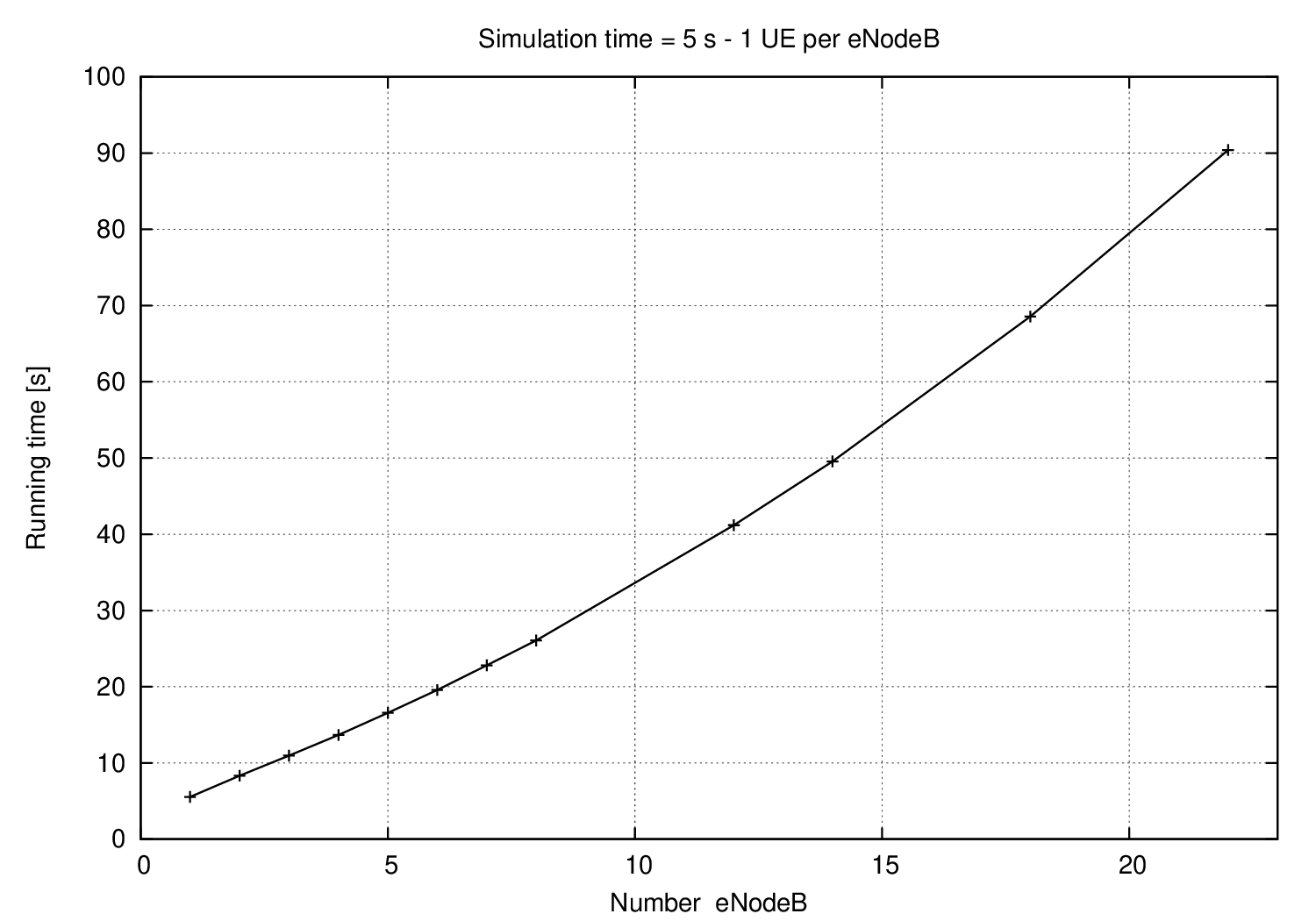 To estimate the additional complexity of the upper LTE Radio Protocol Stack model and the EPC model, we compare two scenarios using the simplified E-UTRAN version (using only PHY, MAC and the simplified RLC/SM, with no EPC and no ns-3 applications) against the complete E-UTRAN + EPC (with UM RLC, PDCP, end-to-end IP networking and regular ns-3 applications). Both configuration have been tested with the same number of UEs per eNodeB, the same number of eNodeBs, and approximately the same volume of transmitted data (an exact match was not possible due to the different ways in which packets are generated in the two configurations).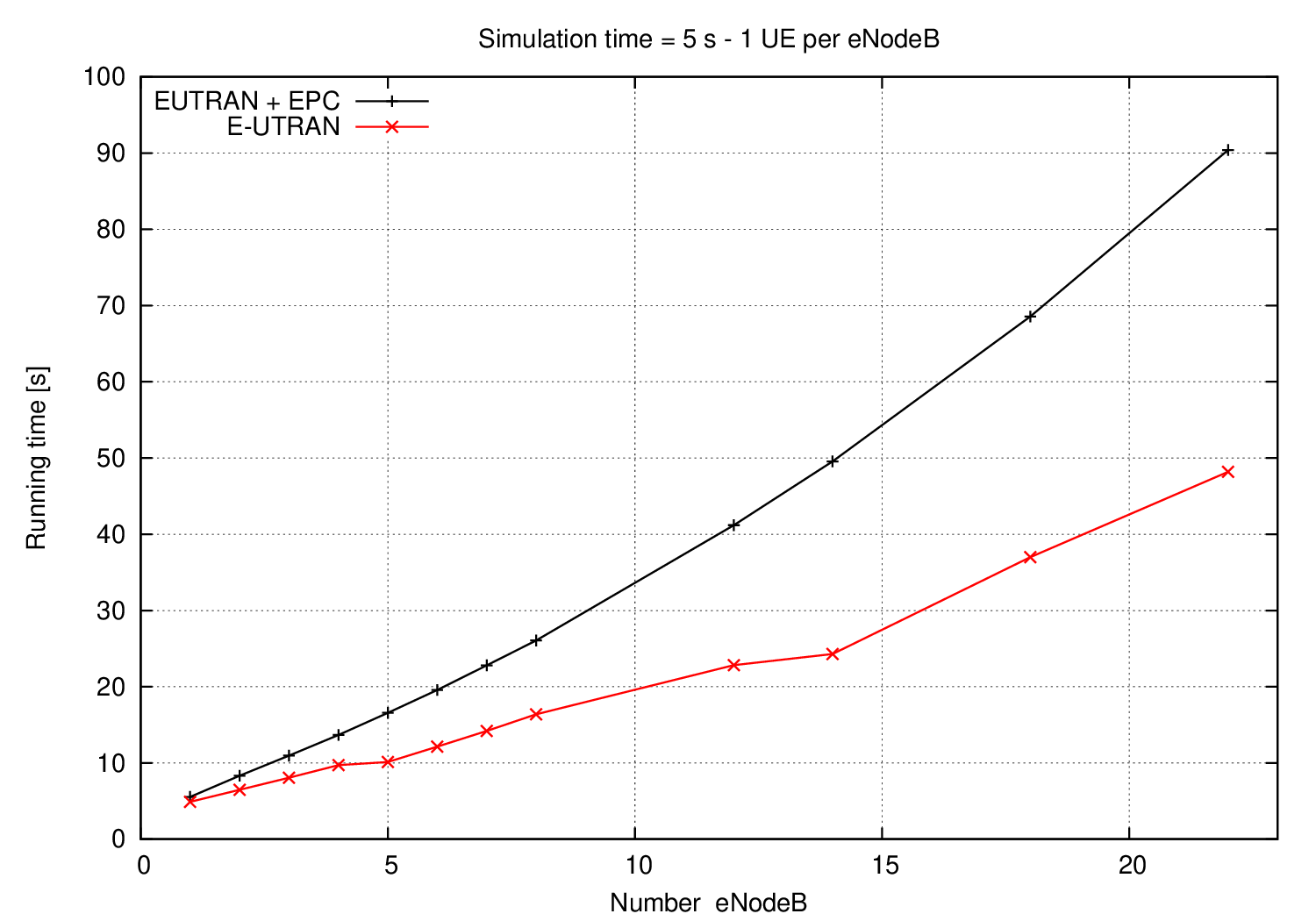 From the figure, it is evident that the additional complexity of using the upper LTE stack plus the EPC model translates approximately into a doubling of the execution time of the simulations. We believe that, considered all the new features that have been added, this figure is acceptable.
Simulation time¶
Finally, again the linearity of the running time as the simulation time increases gets validated through a set of experiments, as the following figure shows.