GSOC2010AcceptedProjects
From Nsnam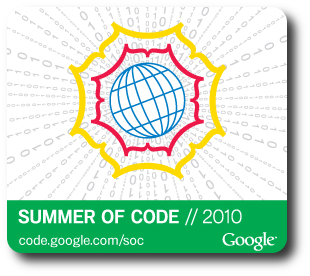 Accepted Projects
This page links to more information on the projects accepted for ns-3's 2010 Google Summer of Code effort.
UAN Framework: AUV simulator and power management layer
ns-3-OpenFlow
MAC and PHY models for LTE
Unfortunately, no ns-3 modules have been developed to simulate LTE networks. This project consist of a development of a framework to simulate LTE networks on ns-3, composed by (i) a standard compliant LTE PHY layer, (ii) two LTE network devices (UE and eNB), (iii) a Bearer Manager and a MAC Queue structure, and (iv) a Frame Manager and a Downlink Resource Allocation.
NS-3 Click Modular Router Integration